August 2018 ASQ®-3 & ASQ®:SE-2 Training of Trainers Institute
More about the institute
Date
August 20–22
Location
Rosemont, IL
Meet Your Presenters
Elizabeth Twombly, M.S., is Senior Researcher and Instructor in the Early Intervention Program at the University of Oregon. For more than 20 years, Ms. Twombly has been involved in ASQ research projects, including renorming for the ASQ:SE-2 and the ASQ-3. She has conducted trainings on ASQ and ASQ:SE nationally and internationally, and has provided technical assistance to states on the development of early identification and referral systems for young children.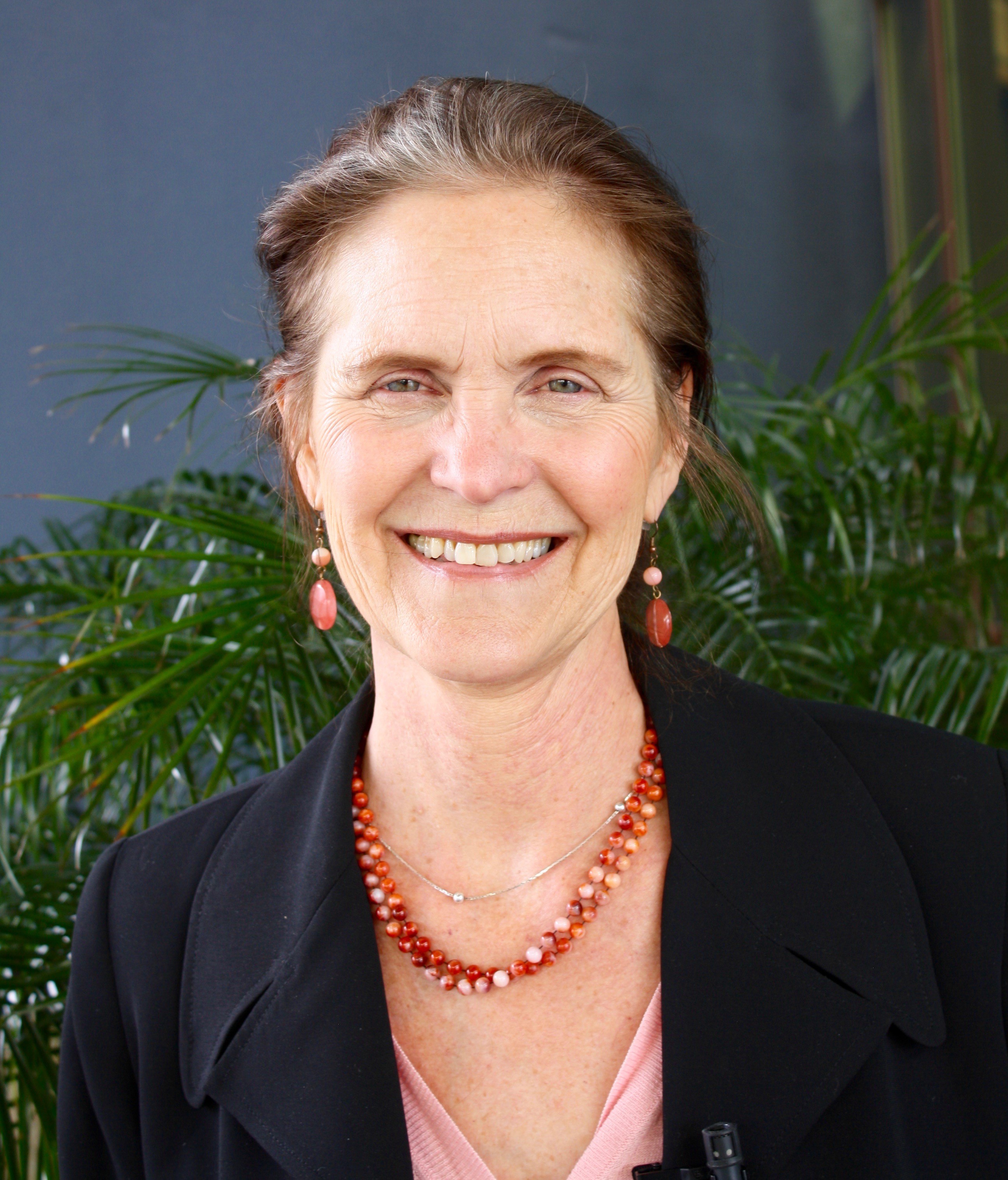 Jane Farrell, M.S., is an Early Intervention/Early Childhood Special Education Specialist for EC CARES in Lane County, Oregon. Jane received her master's degree from the University of Oregon Early Intervention Program. She was the original ASQOutreach Project Coordinator, providing training and consultation on systematic use of the ASQ in 25 states.
Learn everything you need to know to instruct your colleagues in using Ages & Stages Questionnaires®, Third Edition (ASQ®-3), and Ages & Stages Questionnaires®: Social-Emotional, Second Edition (ASQ®:SE-2) to screen infants and young children for developmental and social-emotional delays.
This thorough 3-day seminar shows you how to
implement ASQ-3 and ASQ:SE-2 effectively
score questionnaires and interpret results
discuss results sensitively with families
understand the referral process
work with families from diverse cultural backgrounds
teach others within your organization how to successfully use ASQ-3 and ASQ:SE-2
Who should attend?
Intermediate to advanced ASQ users who already oversee ASQ implementation and ASQ training within their organization; participants will leave the Institute prepared to instruct colleagues on ASQ-3 and/or ASQ:SE-2. However, new ASQ users also may find the Institute beneficial to their understanding and implementation of ASQ-3 and/or ASQ:SE-2. All participants will receive valuable information to advance their skill level and knowledge of the tools.
While at the Institute, you'll receive instruction from an ASQ expert, practice forms, case studies, and a binder with handouts for conducting trainings within your organization. See a sample agenda.
Upon your successful completion of the Institute, a certificate of attendance and a USB flash drive of training materials will be sent by mail. Read our Terms of Use to learn more about how you can use the training binder and USB flash drive after completion of the Institute.
Early bird registration deadline: June 11, 2018
Institute substitution/cancellation deadline: June 11, 2018
Hotel reservation cutoff: July 27, 2018
Registration deadline: July 27, 2018* 
* Registration may be closed prior to the cutoff date due to reaching maximum capacity.
Have questions?
No problem, see our most frequently asked questions, and read on for details about this institute.
Register now
Limited seats available
Call Customer Support at 1-800-638-3775 to inquire about availability
Register now
Includes
Your registration fee will include a 3-day training where participants will learn how to lead an ASQ-3 and/or ASQ:SE-2 introduction seminar for their own program. Additionally, you will receive practice forms and handouts. Continental breakfast, lunch, and refreshment breaks will be provided for Institute participants each day. Upon successful completion of the Institute, you will receive a certificate of attendance as well as a USB flash drive of training materials on Wednesday.
Products required for training
About the Institute
Location
Aloft Chicago O'Hare Hotel
9700 Balmoral Avenue
Rosemont, Illinois 60018
(855) 355-1102 or (847) 671-4444
We highly recommend flying into O'Hare International Airport (ORD).
At the time of printing, the Aloft Chicago O'Hare provides discounted on-site parking for $23/day with in and out privileges for overnight guests and $15 rates for local attendees. Additionally, they offer a premium parking lot option for only $35/day.
Though there are many hotels in the Rosemont area, we have negotiated an amazing room rate at Aloft Chicago O'Hare. When possible, please take advantage of this discounted opportunity and stay in a great hotel.
A limited number of rooms have been reserved at Aloft Chicago O'Hare Hotel for a discounted rate of $159 per night for single & double occupancy plus applicable taxes. Please see below for the specific types of rooms available as well as the discounted nightly room rates. Rooms are on a first-come, first reserved basis. The hotel may not be able to extend the discounted rates beyond the room block or the cutoff date. To qualify for these rates, please make your reservations no later than July 27, 2018, and you must identify yourself with the ASQ-3 & ASQ:SE-2 Training of Trainers Institute. You can reach the hotel by calling 1-888-627-7044. 
At the time of printing, the Hotel's room rates are subject to applicable sales tax currently 14%.
Each reservation must be guaranteed with one (1) night's room and tax, either with a major credit card, check or cash. This deposit is due at the time of reservation and prior to cut-off date. Any reservation not canceled in accordance with reservation policies will be subject to cancellation fee of one night's room and tax, and will be charged against the individual's deposit. An early departure fee of $50 will apply if a customer departs prior to the confirmed checkout date.
Check-in is 3:00 p.m.; if you arrive early and your hotel room is not available, you may check your luggage and enjoy the Rosemont area until check-in time. Check-out is 12:00 p.m.; unless you are staying for an additional night, you will need to check-out on Wednesday, August 22, 2018 by 11:00 a.m.
The Aloft Chicago O'Hare Hotel offers room service as well as an on-site restaurant, and lounge. In addition to the great dining options at Aloft Chicago O'Hare Hotel, the Rosemont area has some amazing dining options for even the most discerning palate.
Chicago is one of the gastronomical centers of the universe! Take an evening or two to try some of the cities famed delicacies. Here's the "Top 10" for Chicago as recommended by TripAdvisor.
If you wish to stay nearby, here is a list of the "Top 10" recommendations by TripAdvisor for the Rosemont area.
Free 4-book set of ASQ® Learning Activities with registration
Things to do
There are many local attractions in the Rosemont area, including shopping, dining, museums, and parks in the surrounding areas; some recommendations near Aloft Chicago O'Hare include:
MB Financial Park at Rosemont is a 200,000 square-foot entertainment and dining complex that opened in 2012 and is home to 12 venues offering upscale international cuisine, live music, comedy, state-of-the-art film, bowling and more. This new entertainment district is a one stop suburban destination for big city dining, entertainment, nightlife, and family fun. The common area is used for various outdoor seasonal activities, including a climate controlled NHL sized ice rink that is erected in the winter months for Skating in the Park. Check out the area by clicking on the map found here. The Aloft Hotel is connected by skywalk to MB Financial Park.
Transportation to the MB Financial Park: You can also hop on the Entertainment Circulator shuttle, which transports visitors around for free between the CTA's Rosemont Blue Line Station, MB Financial Park, Fashion Outlets, and Convention Center.
Monday through Thursday from 7:30 AM–12:00 AM
Friday and Saturdays from 8:30 AM–3:00 AM
Sundays from 10:00 AM–9:30 PM
Fashion Outlets of Chicago – Fashion Outlets of Chicago is the Midwest's ONLY two-level indoor shopping experience, offering over 130
Chicago – is just a quick ride on the Blue Line into the Windy City
Looking for more to do? Here are some recommendations from the Aloft Chicago O'Hare.